Government Minister Robert Halfon met with local employers and apprentices during a visit to Loughborough College as part of National Careers Week.
The Minister for Skills, Apprenticeships and Higher Education also spoke with officers from the LLEP Careers Hub as he learned about its work with the college and other schools and employers in the area.
Mr Halfon went on to meet representatives of CR Civil Engineering and Cadent to ask about why they get involved with local apprenticeship programmes and how it can be made easier for more employers to get involved.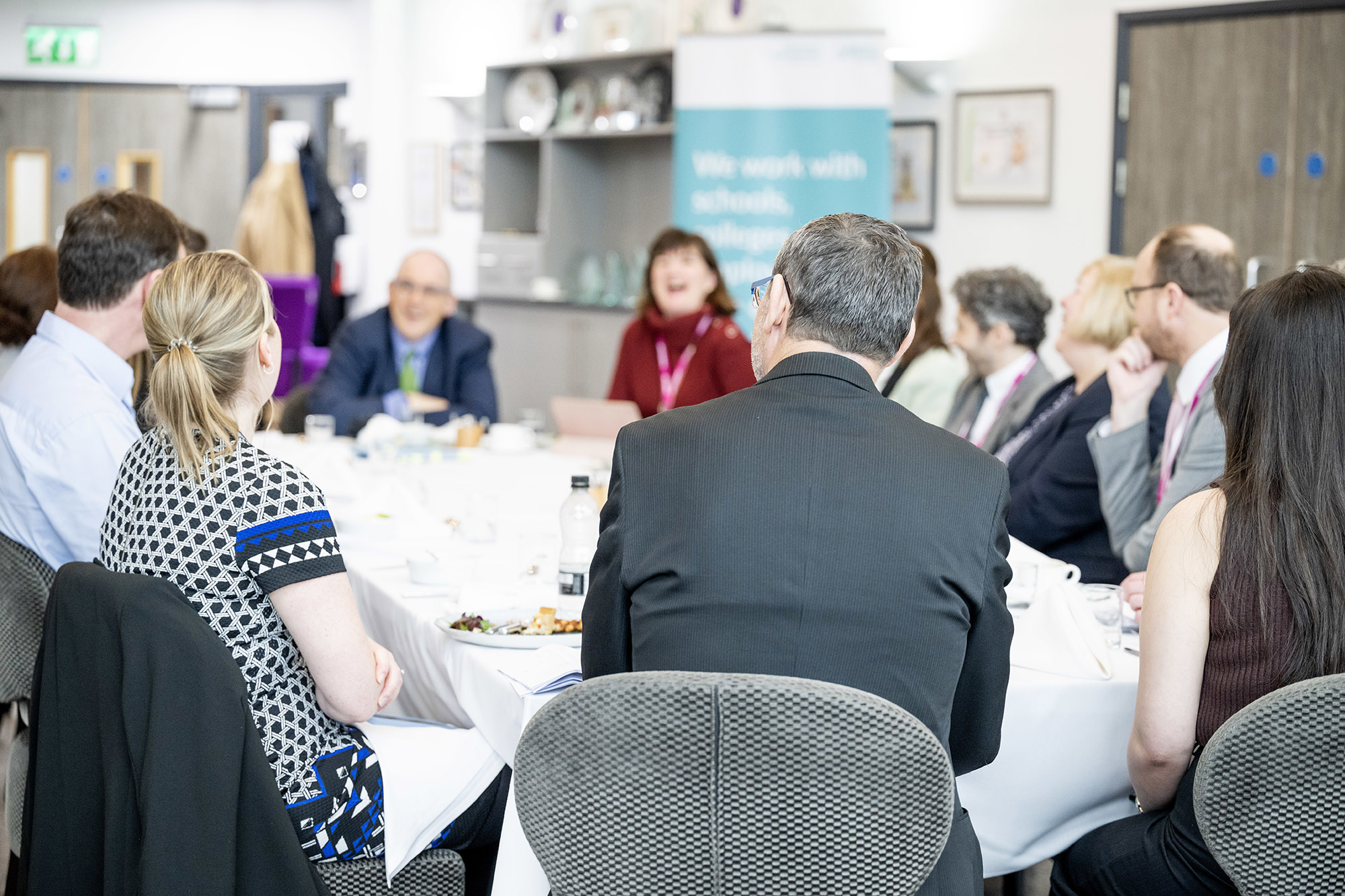 Both companies are part of the LLEP Careers Hub's Cornerstone Employer Group – 10 local firms, with a strong focus on inclusion, which serve as an informal steering group.
Earlier in the day, Mr Halfon had toured Loughborough College and met with Baroness Nicky Morgan, Chair of the Careers and Enterprise Company (CEC), and CEC Chief Executive Oli de Botton.
Baroness Morgan chaired a round table discussion of local careers provision, which included an introduction to the Leicestershire Careers Hub from LLEP Careers Hub Lead Gerarde Manley.
She was joined at the table by Jo Maher, the college's CEO, Loughborough MP Jane Hunt, and apprentices and employers who work with both the Careers Hub and Loughborough College.
Baroness Morgan said:
Loughborough College is a fantastic example of what modern careers education is all about.

As a result of well-structured careers programmes, such as this, young people are becoming more career ready.

They now meet and know more about local employers and pathways like apprenticeships.

All this work is being driven locally by the Careers and Enterprise Company's Careers Hub, connecting with the local economy and helping to improve provision in schools and colleges – building young people's social capital, so they are ready for the future.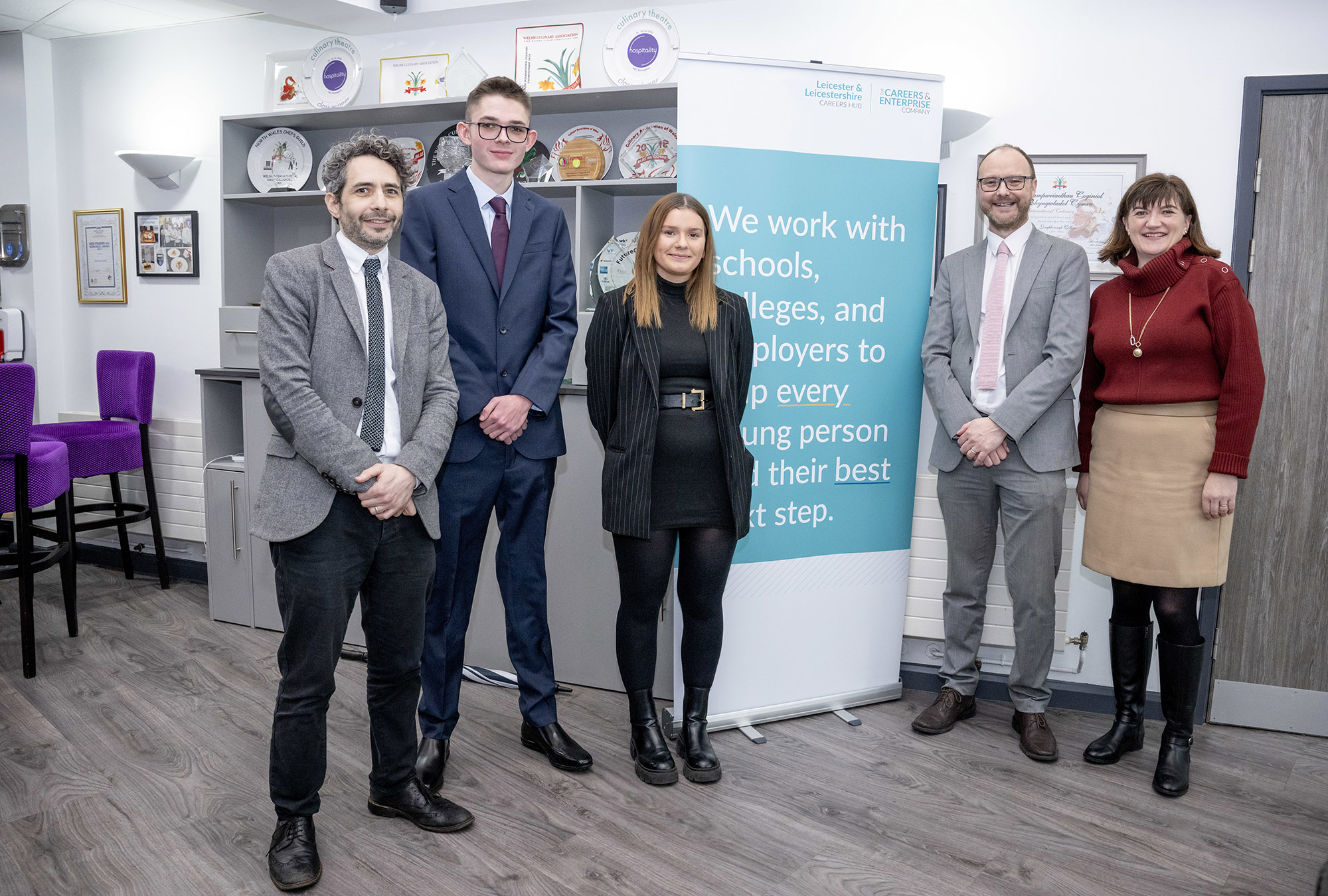 Carl Roberts, Managing Director at CR Civil Engineering, said:
The important work that the LLEP Careers Hub and its Cornerstone Employer Group do hopefully brings a little bit of influence from the employer side and gets our voices heard in education.
Mr Halfon also heard from young people including Oli Bochenek, who studies at Melton Vale Sixth Form College and sits on the CEC's local and national Youth Advisory Groups.
Oli said:
I enjoyed meeting Minister Halfon and Baroness Morgan and hope that the issues we raised will help to support the career paths of students with special education needs.
Earlier, Mr Halfon officially opened the College's new T-Levels centre and broke ground on the £13m East Midlands Institute of Technology (EMIOT), which will be built on the college campus.
EMIOT is a partnership with Loughborough University, the University of Derby, and the Derby College Group to develop a workforce with the engineering, manufacturing and digital skills needed for industry of the future.
Gerarde said:
Speaking to the Minister was a great opportunity to share first-hand about the impact our Careers Hub work is having in schools and colleges across the region.

Working with Loughborough College is a great example of how we can show young people the exciting opportunities through apprenticeships and T Levels.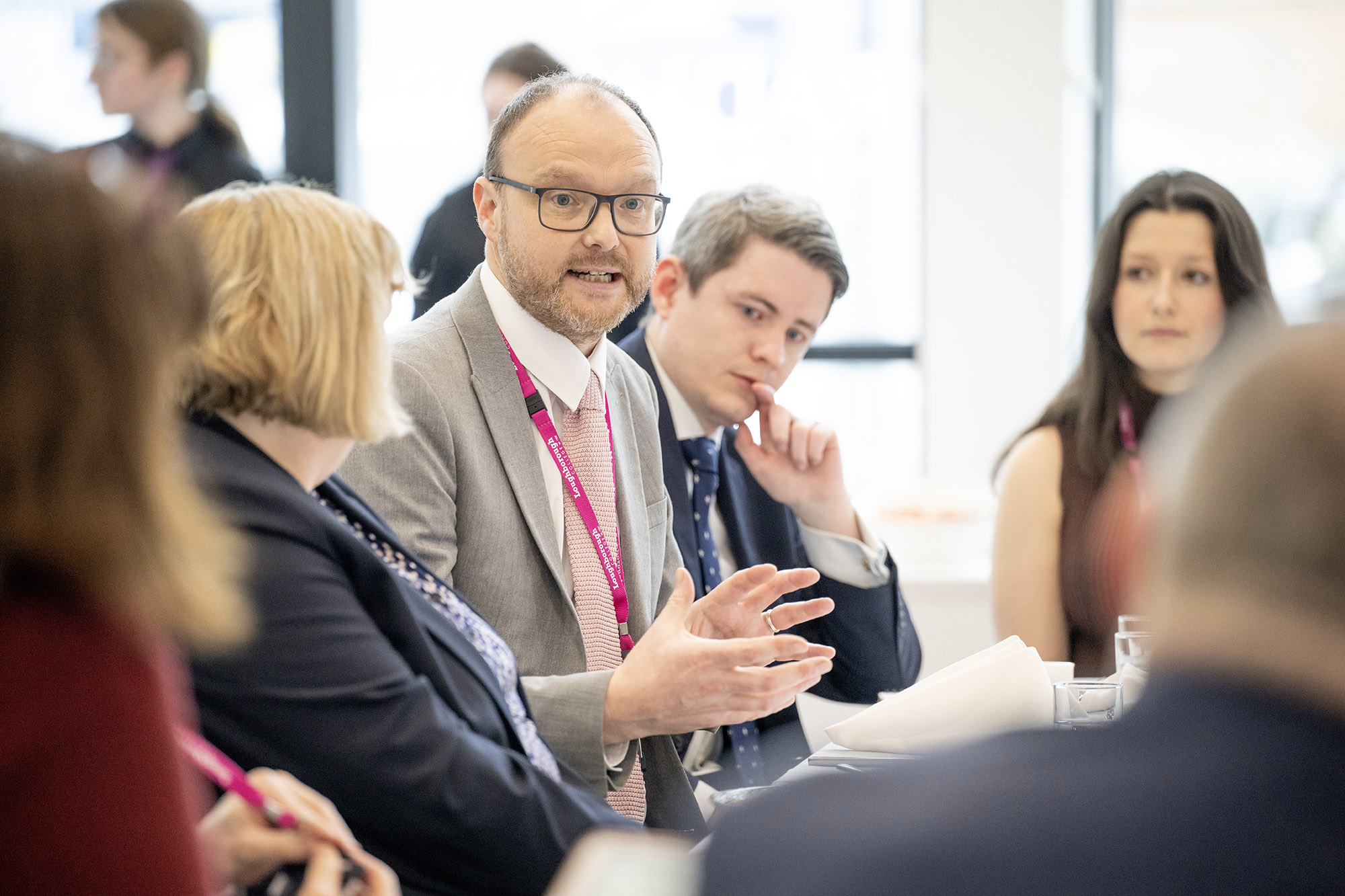 Jessica Gould became an apprentice at CR Civil Engineering aged 18 and recently completed the programme.
The former Loughborough College student is now working as a Training Coordinator for CR Civil Engineering and won Apprentice of the Year at last year's Leicestershire Business Awards.
Jessica said:
I described my work in schools and how I apply what got my attention when I was a pupil to what we do now – for example by using video and providing clear information about money.

I was asked how to get more young people involved in apprenticeships and said it's about getting someone committed to leading it and then other, bigger organisations seeing the difference being made and getting involved too.
Learn more about our plan for apprenticeships