We work with key local providers to help people into work and to increase their skills levels. Our partners offer a range of programmes and courses for local people. Our ESF programme  helps local young people and adults who may have additional barriers to work to move closer to the labour market.
Since April 2020 we have coordinated a COVID-19 Redundancy and Recruitment Service for Leicester and Leicestershire to support local employers and people with the impact of the pandemic, working with the National Careers Service, Jobcentre Plus (DWP), SERCO and the Leicester Employment Hub.
These partners can help people into work, apprenticeships or training. All of these services are free:
Any individual across Leicester and Leicestershire who needs job search support, careers information, guidance, or advice, or help with skills training, can contact Futures, our area National Careers Service provider, who offer FREE careers support from a qualified careers guidance professional. Call: 0116 261 5907 or email NationalCareersServiceNCC@futuresforyou.com
The Leicester Employment Hub promotes local job and apprenticeship vacancies and runs and promotes careers and skills support events.
Jobcentre Plus has a number of schemes to help unemployed people into work or training. The new jobhelp website can also help with job searches.
There is a FREE DfE online learning platform, The Skills Toolkit, with lots of courses including digital, numeracy and employability or work-readiness courses.
An opportunity for adults to gain a new qualification for free, designed to help them to gain in-demand skills and secure great jobs. Almost 400 qualifications are available from April 2021.
Resources to download
Below are various publications and resources to help adults find jobs or training, or further information about the labour market and industry sectors.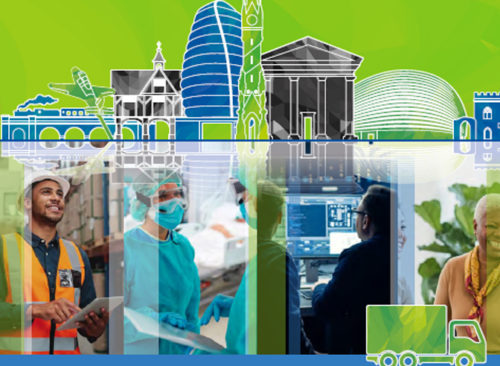 World of Work Leicester and Leicestershire 2021
A labour market guide for adults, including:
Information on different sectors across Leicester and Leicestershire
numbers of people employed in those areas
which jobs are in demand
skills that employers value
links to find out more about getting into work
support to help adults move into work, learning, training or apprenticeships.
If you work to support adults into employment and would like printed copies of the guide, please email admin@llep.org.uk.