Leicestershire Innovation Festival starts next week – and there's still time to register for more than 20 events aimed at helping to increase business productivity.
The fortnight-long event launches on Monday and runs until Friday 17 February. It includes events bringing together a host of organisations from business, industry, education, research and non-profit sectors.
The festival, now in its fifth year, is led by Leicester and Leicestershire Enterprise Partnership (LLEP). This year's free events cover themes including:
Financing innovation projects in your organisation

Introducing easy-to-use productivity tools for startups

Increasing sustainability while reducing energy costs

Availability of Government programmes to stimulate innovation

Building dynamic and resilient workforces

Developing creative communities which support growth.
A preview event took place at the Eagle Labs Leicester at De Montfort University's Innovation Centre last week.
Festival partner Barclays – which runs Eagle Labs – hosted local accountants, solicitors and other professional advisers to learn about progress being made on the local innovation agenda.
Head of LLEP Sue Tilley spoke about the region's innovation journey so far, while Poonam Sharma, Ecosystem Manager at Eagle Labs Leicester, and DMU Regional Business Development Manager Rob Ricketts both spoke about the value of innovation to small businesses.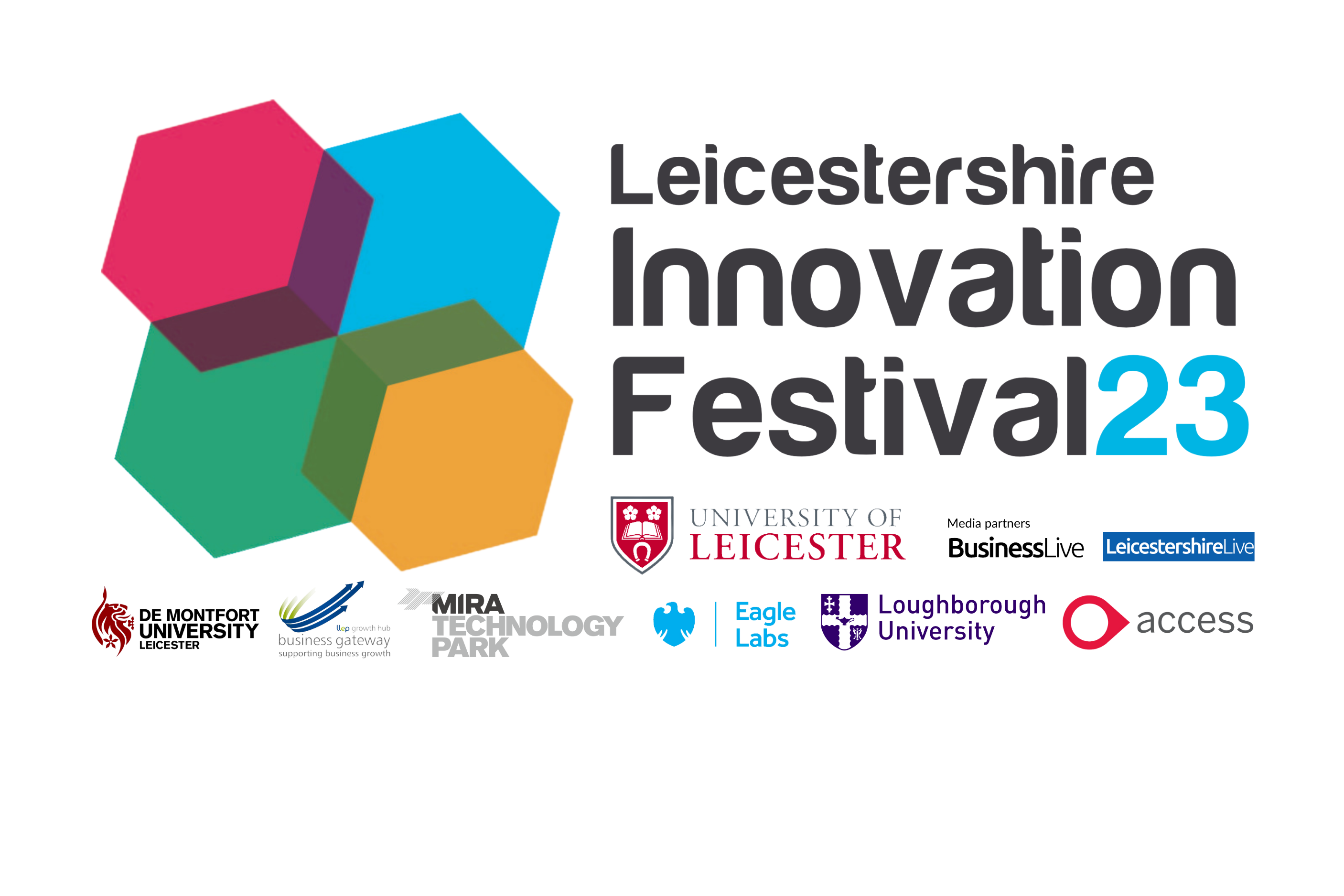 Guests were also invited to share links and information with clients running small businesses as part of the LLEP's focus on increasing productivity across the city and county.
Dr Nik Kotecha OBE DL, the Chair of the LLEP Innovation Board, said: "We are continuing to develop the practical approach needed to achieve our target of increasing the growth of the local economy at 5% ahead of the national average.
"In January, the Innovation Board agreed a 10-point Delivery Plan for moving forward – the Awards and Festival are a big part of supporting that."
William Wells, Deputy Director of Research, Innovation and Impact at festival headline sponsor the University of Leicester, said: "Universities play an important role in the innovation ecosystem, from incubating the latest technological advancements to providing the educational foundation for entrepreneurs. 
"At the University of Leicester we are working to foster a culture of innovation that drives economic development in our local economy and globally.
"We recognise the importance of providing a comprehensive environment for learning, networking and creating new ideas. The Leicestershire Innovation Festival is an important part building, growing and supporting our community of innovators."
The flagship LeicestershireLive Innovation Awards returns for its fifth event at the National Space Centre on the evening of Thursday 16 February.
Innovate UK CEO Indro Mukerjee will provide the keynote speech as 32 finalists compete for prizes across 10 categories. Tickets for the awards are available now.
Adam Moss, Editor of Leicestershire Live and the Leicester Mercury, said: "We had a record number of nominations this year and were up by about 15% year-on-year.
"We are now looking forward to hearing from Indro, our sponsors and all of the finalists at the National Space Centre on February 16."
Register to attend now