The Chief Executive of Innovate UK will visit Leicester to meet researchers and businesses during Leicestershire Innovation Festival 2023.
Indro Mukerjee will spend time at Space Park Leicester to learn about work by the University of Leicester to drive research and innovation across several sectors.
He will tour the building, which opened in 2022 after a £8 million first phase investment from the Leicester and Leicestershire Enterprise Partnership (LLEP).
Mr Mukerjee will learn about work being done around industry engagement, knowledge transfer and skills before meeting new businesses and the LLEP Innovation Board.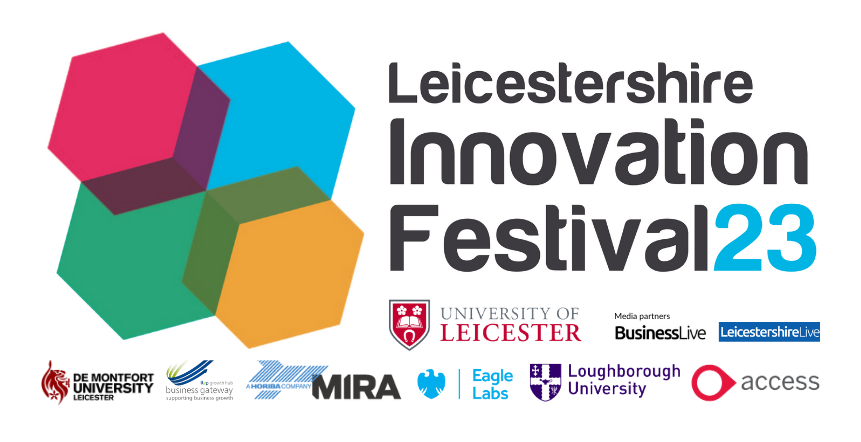 Innovate UK is responsible for supporting business-led innovation in all sectors, technologies and regions. The national agency has a £1billion budget to help businesses grow through the development and commercialisation of new products, processes, and services.
Mr Mukerjee's visit comes after Prime Minister Rishi Sunak recently stressed the need to put innovation at the heart of UK business. 
Mr Sunak emphasised that implementation of new ideas increases productivity, creates jobs, reduces costs, and increases wages.
After leaving Space Park Leicester, Mr Mukerjee will head across to the National Space Centre to deliver the keynote speech at the LeicestershireLive Innovation Awards 2023.
Dr Nik Kotecha OBE DL, Chair of the LLEP Innovation Board, said:
The fact that Indro is making the time to visit the region during the Innovation Festival is testament to all the work done by partners over the last five years to move this agenda forward.

Our objective now is to develop and execute a delivery plan that will support regional growth by showing how all businesses can benefit from making changes to improve their productivity.
Professor Nishan Canagarajah, President and Vice-Chancellor of the University of Leicester and LLEP Board member, said:
We welcome Indro back to Space Park Leicester, where he participated in the launch of the £100 million space research, innovation and teaching cluster.

Through world-changing research, universities continue to advance the frontiers of knowledge.

Nowhere is this more evident than in space, where innovation is driving growth.

Space Park Leicester continues to attract and grow innovative space companies cementing its position at the heart of a cluster in the Midlands.

We welcome Innovate UK's investment and support in future developments.
LeicestershireLive Editor Adam Moss said:
Indro's visit reflects how highly regarded our region is when it comes to new technology, innovation and the latest in research and development.

You only have to look at our annual list of our Top 200 companies to realise how significant innovation is for our biggest employers.

Meanwhile, our startups and spinouts are driving innovation forward with ideas and talent from the bottom up.

I'm particularly excited that Indro has agreed to speak at our awards. It's going to be fascinating to hear what he has to say.
The fifth annual Leicestershire Innovation Festival will bring together large and small organisations from all sectors between February 6 and 17. University of Leicester is its headline sponsor.
The purpose of the festival is to promote the productivity gains that can be achieved through both new-to-market and new-to-business innovation.
The festival began in 2018 with a handful of events over a single week. It has since grown to a fortnight of 20+ handpicked, free events promoting practical benefits of innovation to a host of industries and interest groups.
Last year's event had more than 1,000 registrations and demand to stage events for 2023 has outstripped availability of places.
This year's festival launches at Loughborough University on February 6 and closes with the University of Leicester's long-running Innovation Friday.