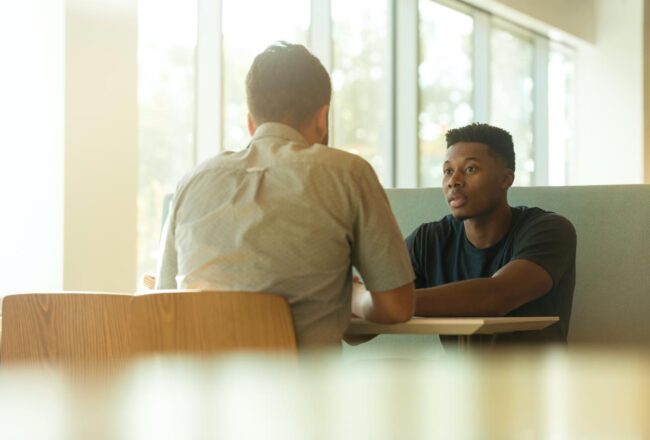 Work at the LLEP
Be part of an established team and help stimulate growth for Leicester and Leicestershire.
Scroll down to see our list of current vacancies.
3 July 2022
LLEP Chair and Directors of the Board
About the roles
The LLEP is a strategic body that exists to drive forward regeneration and growth of the local economy in Leicester and Leicestershire. We are a company limited by guarantee and are led by a board of directors. We are working to create a vibrant, attractive and distinctive place with highly skilled people, and to make Leicester and Leicestershire the destination of choice for successful businesses.
The role of the LLEP Board
To make collective decisions to deliver our objectives and the outcomes as set out in the Economic Growth Strategy.
To act as ambassadors for Leicester and Leicestershire at local, national and international levels.
To engage and represent their specific sector or corporate organisation and to ensure views represent those of the wider sector or corporate or organisation.
To communicate and promote our objectives within their sector, ensuring the clear understanding of the need for collaboration.
We are seeking to increase our diverse representation and are looking for local business leaders who live or work within the Leicester and Leicestershire area and who can provide a wider more diverse perspective to our decision making.
What you'll need
Are you a strategic thinker with the ability to shape the debate in a complex and broad agenda and develop new and innovative ideas?
You will be able to inspire those around you through your energy and enthusiasm and be innovative in your approach to tackles issues and offer solutions.
Can you lead and deliver sustainable, collective high performance through inspirational leadership, setting clear priorities, and a strong approach to performance management?
For an informal discussion on either role, or for further information regarding these  jobs please please email LlepChair@llep.org.uk
Chair of the board
To provide strong, collaborative strategic leadership and direction to ensure that LLEP achieves its goals.
Effectively chair meetings of the LLEP Board, leading it towards decisions that ensure the strategic vision and key objectives of the LLEP are delivered. To take an ambassadorial role, publicly championing the aims of the LLEP, representing and promoting its aims at all levels.
Additional Chair role information
Contract type: The role of Chair is not remunerated; however, reasonable expenses can be claimed.
Time Requirement: 4 days per month. 3 year initial term
Closing date:  1 July 2022
Interviews: Week Commencing 18th July 2022
View the Chair Application pack
Directors
To take an ambassadorial role, publicly championing the aims of the LLEP, representing and promoting its aims at all levels.
To inspire confidence in the business community, government, Local Authorities, investors and all other key partners and stakeholders. Ensure that LLEP understands the needs and opportunities of business and can effectively articulate these into strategic economic policy and delivery.
Additional Director role information
Contract type: The role of Director is not remunerated; however, reasonable expenses can be claimed.
Time Requirement: 2 days per month. 3 year initial term
Closing date:  3 July 2022
Interviews: Week Commencing 18th July 2022
View the Director Application pack
Apply now