Creating jobs and improving efficiency was always part of the plan for Leicester-based Micro Weighing Solutions. 
And it was able to turn ideas into action with help from the LLEP Business Gateway Growth Hub. 
Support meant that MWS secured funding for a mezzanine floor at its Birstall base – increasing factory capacity by 2,000 square feet and taking on two new staff and an apprentice. 
Established in 1998, MWS offers an end-to-end weighing service – design and manufacture, installation, and ongoing maintenance. It has expanded at speed, with recent growth aided by a grant from the Growth Hub. 
Managing Director, Andrew Clarke, explained: "Expanding our capacity was always part of our long-term plan, as we knew it would open up growth opportunities for us. 
"The Growth Hub team was integral in helping us bid for the funding that has since paid for the work at the factory. 
"As a result, we have been able to employ more staff, dedicate an area for repairs, and streamline our production process – making it much more efficient."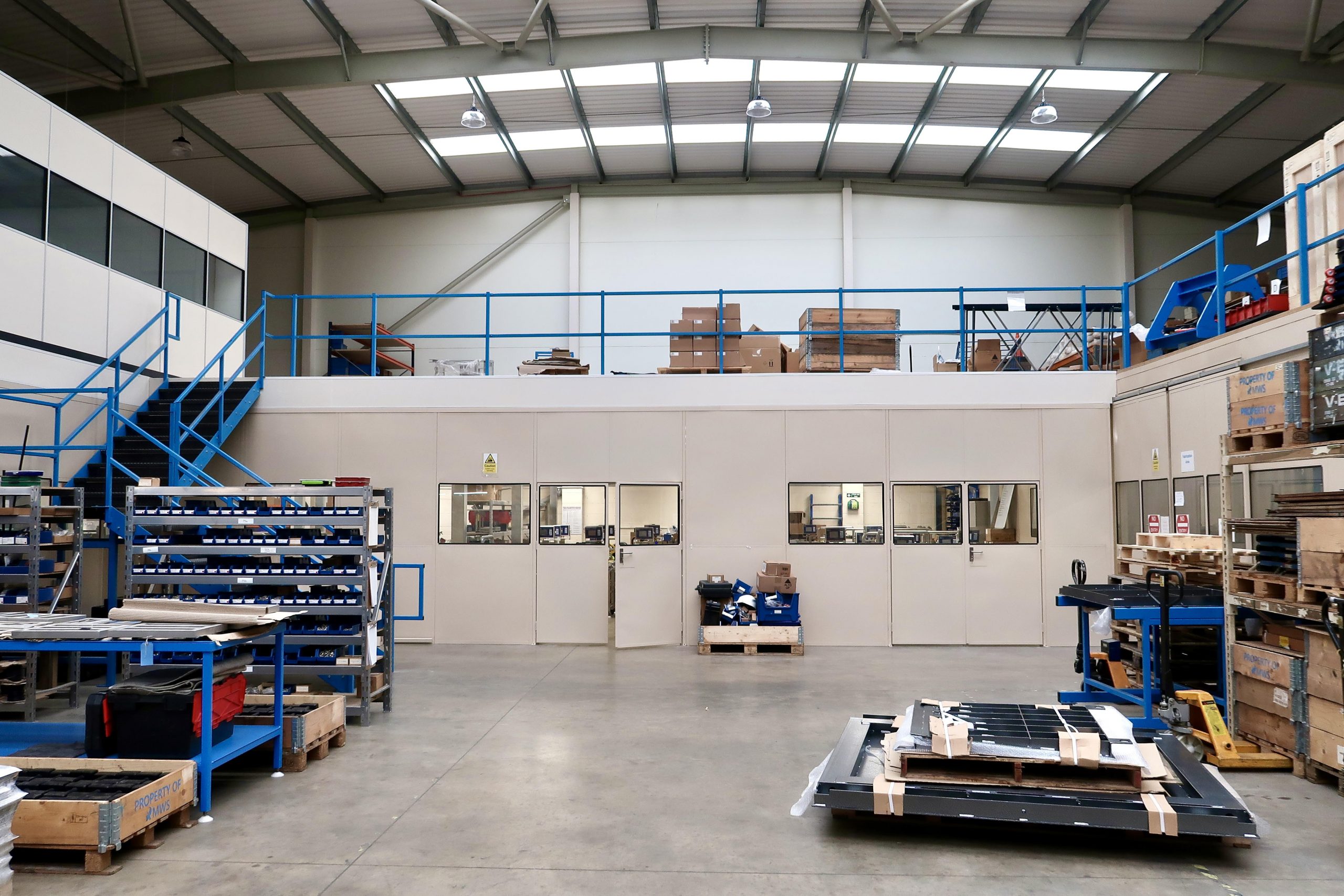 The story behind MWS's growth is one of several that will be told at a special event on June 23. It will celebrate the success and progress of firms helped by the Growth Hub.
Only a few tickets remain for the event, which will also feature several special guests.
Andrew added: "Leicester is where it all began for MWS. As a company, we are proud that all of our products are manufactured locally with components that are sourced from UK-based partners. 
"This is important, both for sustainability and because it also allows us to ensure our products are high quality through closely managing our supply chain."
The Business Gateway Growth Hub provides free and impartial support for business growth in Leicester and Leicestershire.
It is part-funded by the European Regional Development Fund (ERDF) and delivered in partnership with Leicester City Council, Leicestershire County Council, East Midlands Chamber (Derbyshire, Nottinghamshire, Leicestershire) and the Leicester and Leicestershire Enterprise Partnership Limited (LLEP).
While current ERDF funding ends this month, other support and signposting from the Business Gateway Growth Hub will remain for local businesses.
In 2020, MWS opened a base in County Durham to help service demand from the north. By 2022, it had doubled its capacity.
"The support we have received from the Growth Hub has helped the business develop and grow," Andrew added.
Register for last few event tickets