Aim
To develop a global hub for space research, learning, public engagement and innovation
The Headlines
Investment: £8.175m
Project Sponsors: The University of Leicester
Start date: January 2019
Status: Completed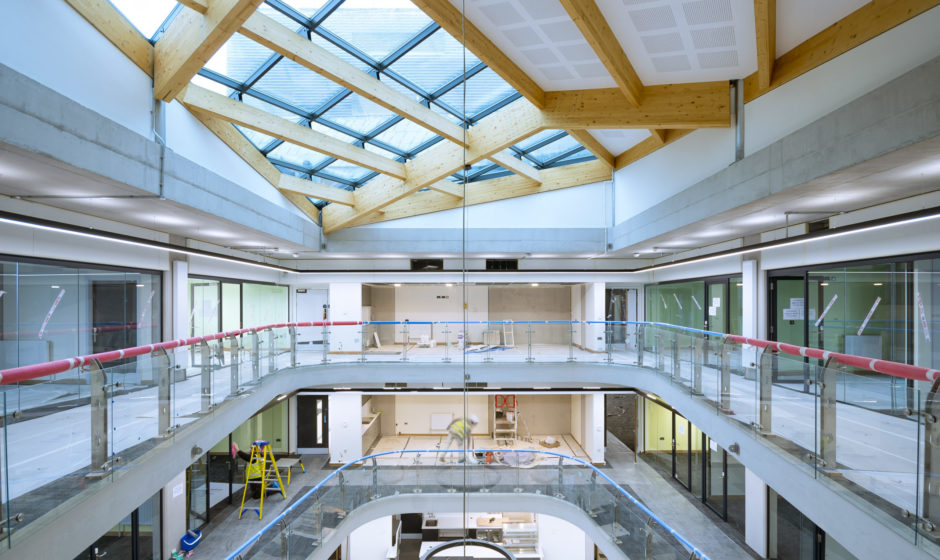 Space Park Leicester interior under construction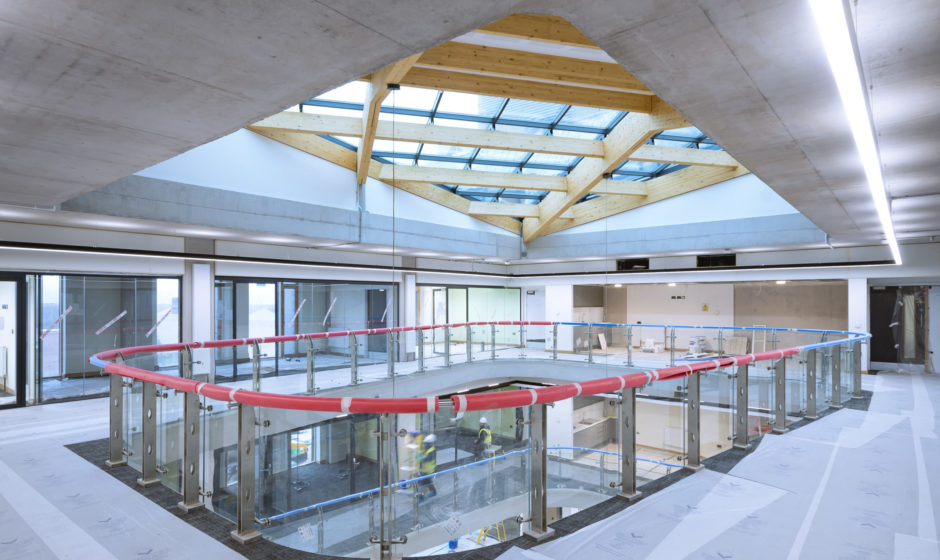 Space Park Leicester interior under construction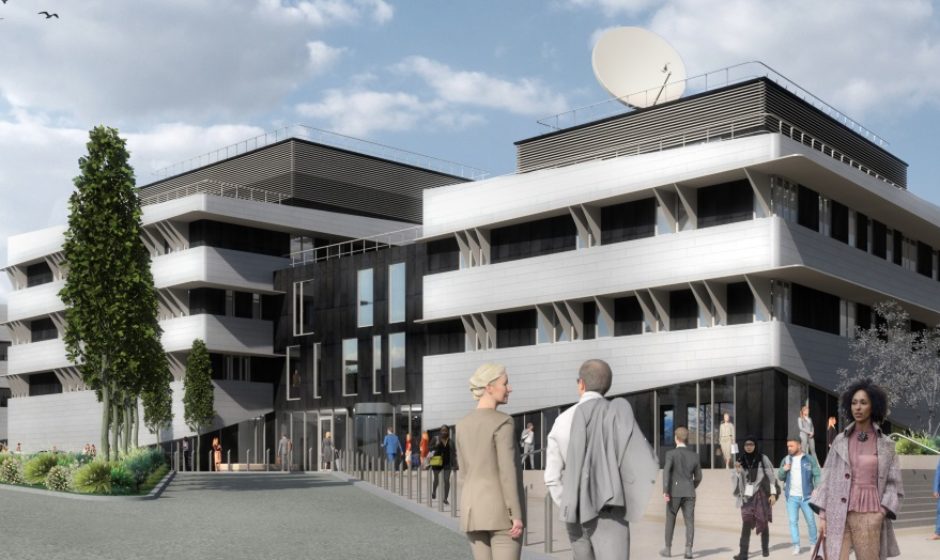 Artist's impression of completed Space Park Leicester building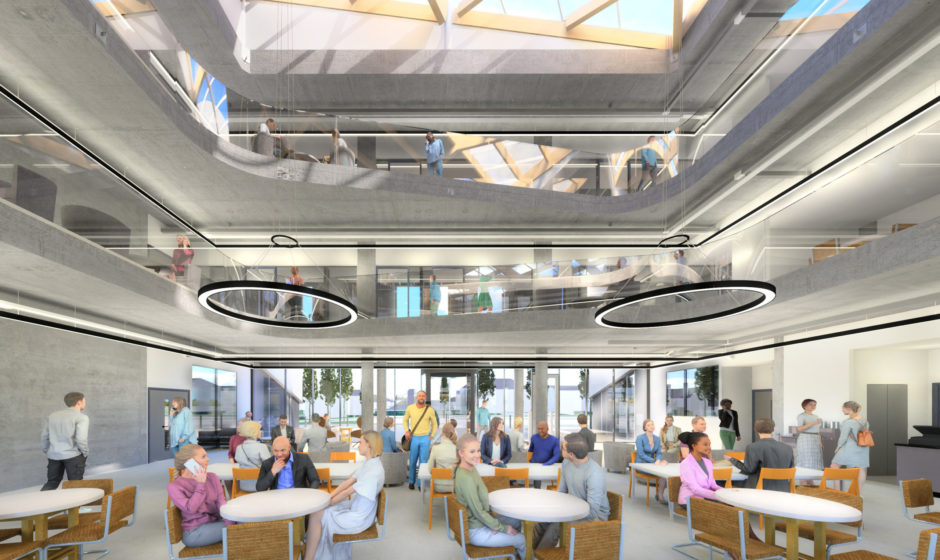 Artists impression of the new Space Park Leicester atrium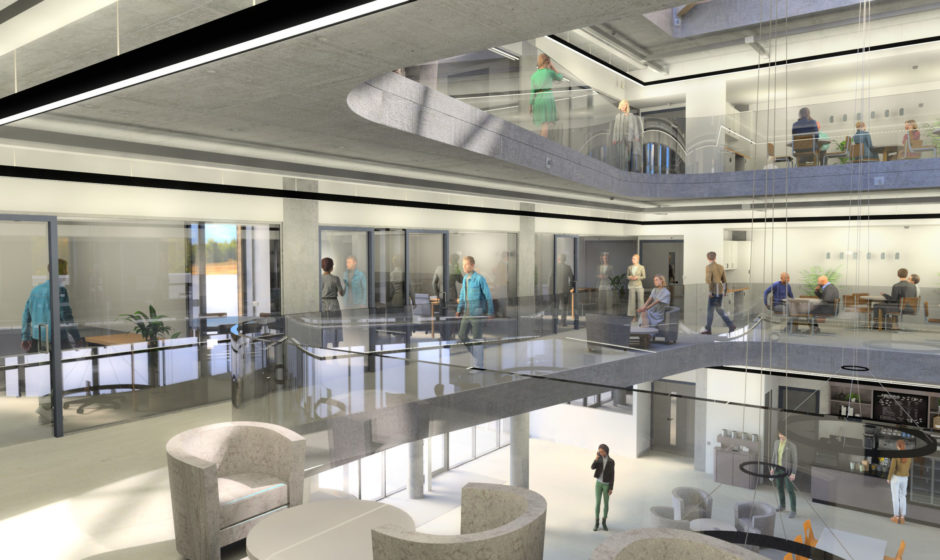 Artists impression of the new Space Park Leicester atrium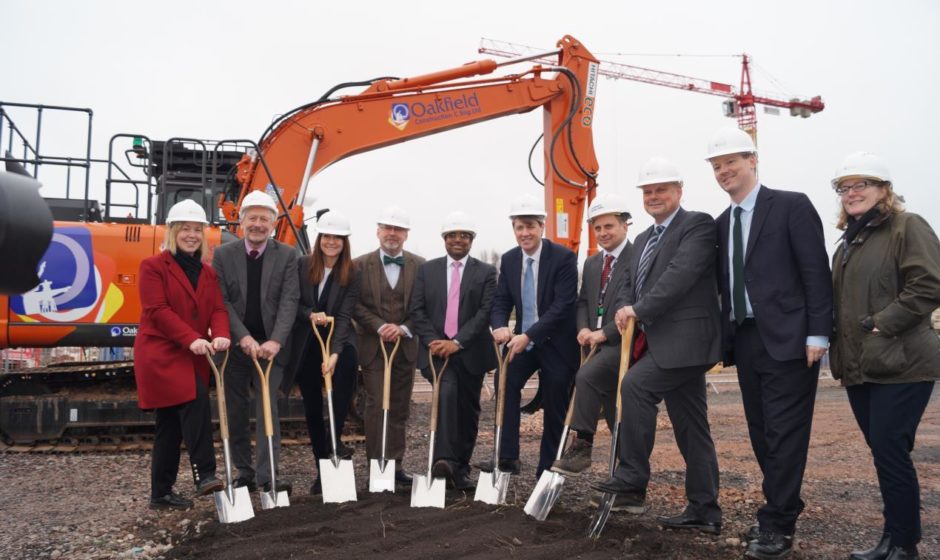 Ground breaking ceremony at Space Park Leicester site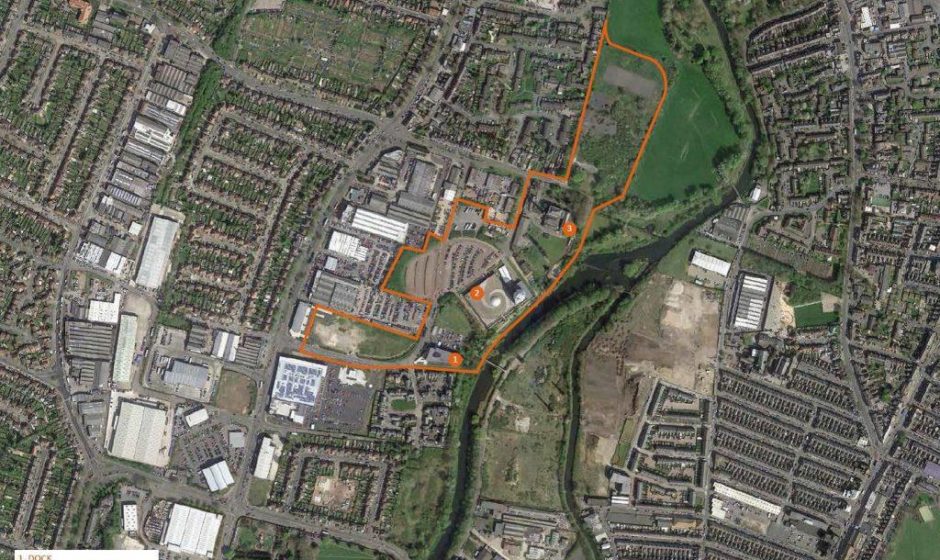 Space Park Leicester site area within Pioneer Park
 "Space Park Leicester is one of the most exciting and ambitious developments that the University has undertaken. It will lead to significant growth of the commercial space sector in the region, providing new high-quality jobs and a significant economic impact."

– Martin Barstow, Pro-Vice-Chancellor, Strategic Science Projects and Director, Leicester Institute of Space and Earth Observation.
Opening in early 2021, Space Park Leicester is a landmark international initiative to create a world-leading cluster for innovative research, enterprise and education in space, earth observation and space-enabled sectors.
The first phase of the project will deliver a 4800m2 state-of-the-art, high-tech facility for research, development and manufacturing, representing the core of the Space Park. It will house capabilities and companies covering an end-to-end capability, from satellite design and engineering, through to downstream data and its applications.
Space Park Leicester will provide organisations with unrivalled access to academia, pioneering research, development knowledge and funding to support business growth and excellence. It will enable collaboration between the University of Leicester and the private sector and create high quality jobs to build our region's skills base and contribute to the local economy.
Project Outcomes
4800m² of commercial floorspace
220 jobs
14 business start-ups
4 inward investors
125 businesses supported
Space Park Leicester website