Established by ex-science teacher and award winner Mital Thanki in 2009, Spark Academy has come a long way over the last few months since lockdown began.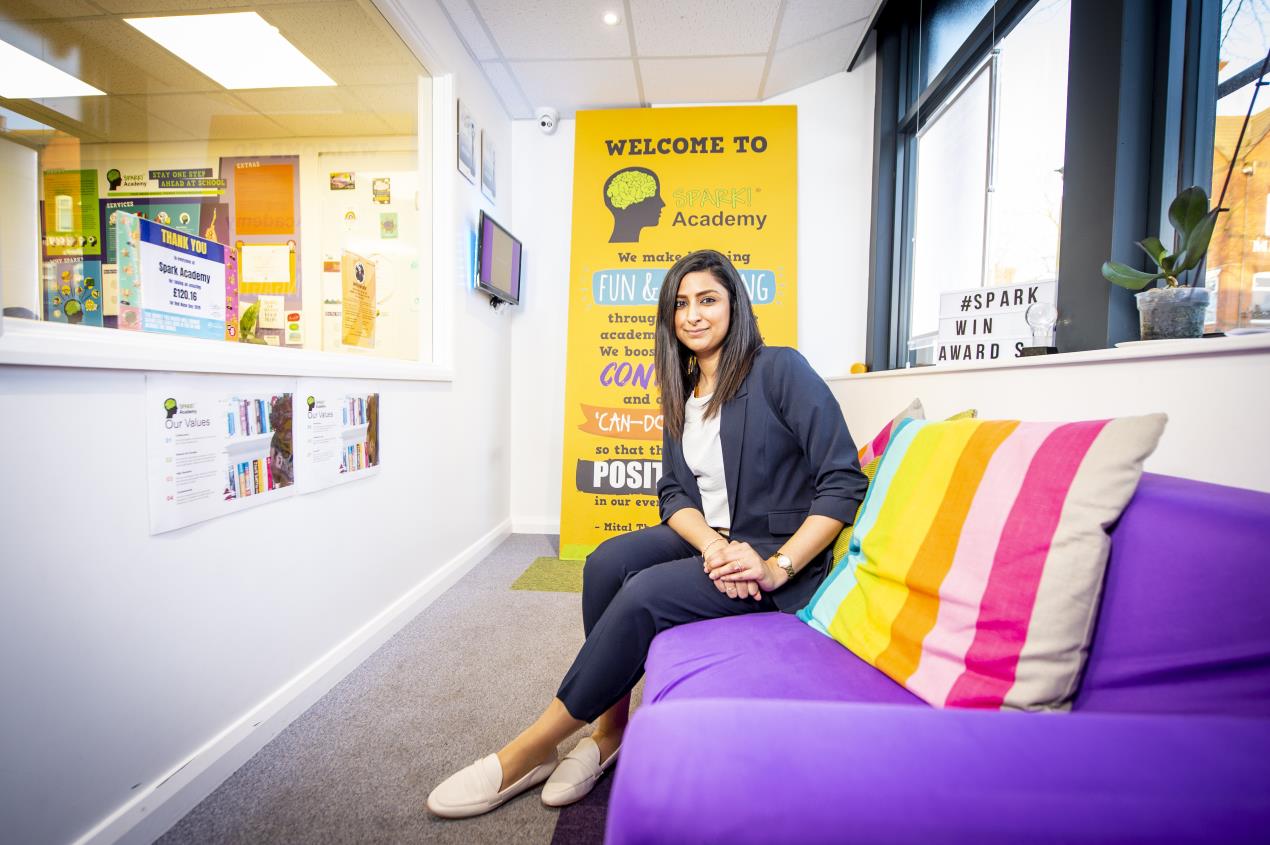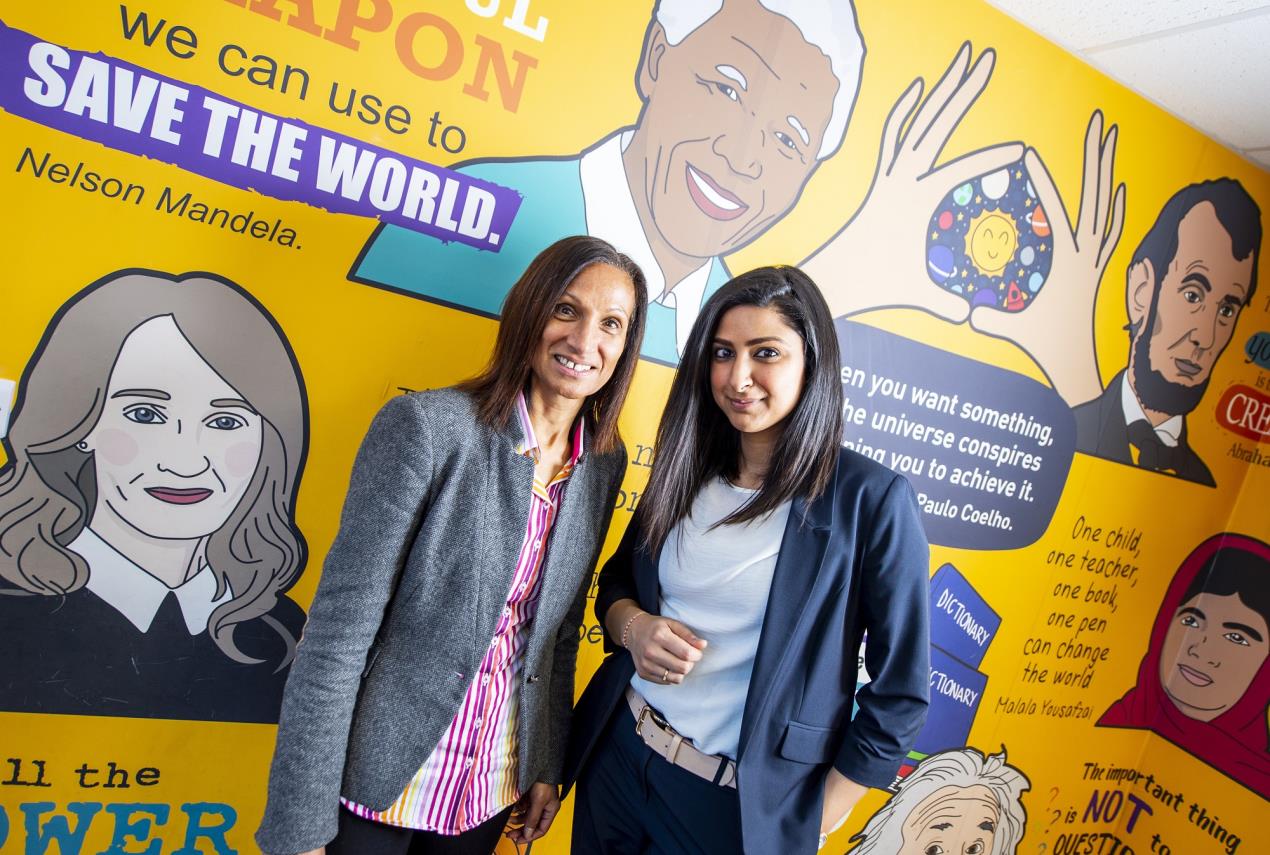 With the help and support of a Business Gateway Growth Hub adviser, Spark Academy has innovated and transformed its offer to students and parents.
Spark Academy provides after-school tuition for 7 to 18-year olds in Leicester and Oadby. The business started whilst Mital was juggling her university studies and offering one-to-one tuition to students in science. What started as a part-time venture, whilst teaching at a secondary school soon became a full-time passion and Spark Academy was launched.
Mital and the team normally work face-to-face with small groups of young people to improve their key exam techniques, as well as guiding them to become well-rounded individuals. Building the confidence and independence of young people is key to their future success and this is something the business supports.
As schools closed in lockdown Mital diverted her business online and with support from a Business Gateway Growth Hub adviser, has managed to mitigate the impact of Covid-19 to save her business.
When the announcement came that SATs, GCSE and A-level examinations were to be cancelled this negatively impacted her business by 40%. However, Spark Academy had been monitoring the situation around the world since February and planned a transition to online learning with support from their IT team.
Mital Thanki, Founder and Chief Executive Officer, said: "Cancelling exams left many parents and their children naturally confused and worried about their futures, which meant that we had to step up and ensure that we were there to support them. There were a few challenges going online initially as we had to teach both parents and students how to use the software, but this soon settled."
She continued: "Normally our service is complementary to school learning, however, as the weeks went by, we found our students were relaying on us quite heavily as some schools were not offering live online lessons. We also noticed more issues surrounding anxiety and lack of motivation with students.
"We decided to change our offering and as part of our corporate and social responsibility, we provide more free academic lessons as well as increasing the number of our well-being and holistic sessions."
Spark Academy also diversified its product offering with online group tuition – which has given the business national growth. They have partnered with a multi-national ed-tech company to bring solutions to schools not equipped for online learning and are teaching children of international VIPs, this was not possible with their pre-covid-19 model.
Mital has been in touch with her Business Gateway adviser, Aruna Bhagwan throughout the crisis.
Mital said: "Aruna has been brilliant with advice on funding and other help that small businesses can receive during this time. I believe that her insight is pivotal and her proactive nature makes a small business owner like myself feel very supported. She provides an immense amount of expertise and helps me look at things from a different perspective. I can't thank Aruna enough."
Aruna Bhagwan, Business Adviser, commented: "Mital is a determined and tenacious entrepreneur and it's wonderful to see her business adapting and succeeding through this crisis.
"Like many business owners it has been a very challenging time for her, but she has managed to turn things around by looking at the bigger picture and continually innovating.
"Spark Academy is genuinely concerned about its students and this, together with continually monitoring the changing environment, will help them come through covid-19 even stronger than before."
As lockdown eases Mital will continue to offer online tuition as a route to national expansion.
Mital added: "Only time will tell of the true impact of this crisis but as we approach the end of the school year there is still a lot of adapting and continual analysis to do, I believe however, the transition to online services has helped significantly to save our business."
Businesses can contact the Business Gateway for free, impartial business advice and support by calling 0116 366 8487 or visiting www.bizgateway.org.uk.