On 24 May the government launched its £50m "Re-opening High Streets Safely Fund." Councils across England are to share £50m of additional funding through the ERDF National Reserve Fund to support the safe reopening of high streets and other commercial areas.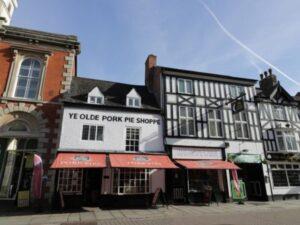 The money will allow local authorities in England to put in place additional measures to establish a safe trading environment for businesses and customers through measures that extend to the end of March 2021.
This funding comes on top of the government's package of support for business and workers during the economic emergency. The breakdown of funding is as follows:
• Blaby (£91,482)
• Charnwood (£165,450)
• Harborough (£83,483)
• Hinckley & Bosworth (£101,469)
• Leicester (£318,069)
• Melton (£45,239)
• North West Leicester (93,217)
• Oadby & Wigston (£50,503)
The total amount being made available to Leicester and Leicestershire local authorities is £948,912 ERDF and will support activities from 1st June. You can find out more about the fund online.
For more information, please contact: admin@llep.org.uk