To celebrate International Women's Day on Sunday 8 March we are celebrating women's achievements to mark a new decade.
We asked two of our female LLEP Board Directors to share a few words about a woman who inspires them to celebrate the achievements of women to date.
These words will form part of a wider Government Communications Service campaign on Sunday with the hashtag #SheWritesHistory.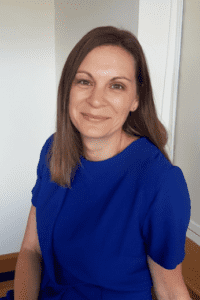 Anne-Marie Hunt #SheWritesHistory
My Mum
After raising 5 children my amazing mum started again with her business and study ambitions achieving a degree part-time and acquiring a business which she continues to run with very little help when most people would be at home enjoying their retirement. She is truly inspirational with an amazing work ethic which I can only strive to emulate.
Rani Mahal #SheWritesHistory
Florence Nightingale
I remember doing a project at school about the Crimean War which I enjoyed very much. Florence Nightingale was the first female I read about, the other books being mainly fairy tales, my preferred choice of reading matter!
Against the advice of her parents, Florence pursued a nursing career at an early age and did not marry. She nursed British soldiers during the war and dedicated her life to helping others fast becoming a war-hero.
'The lady with the lamp' as she was known as a social reformer who spoke a number of languages including English, French, German and Italian. She was also responsible for setting up training for midwives and nurses in the workhouse infirmaries.
Although she was born in Italy she died in London. Nurses who excel in offering the best health care are still awarded the Nightingale Medal as a reward.
For more information, please contact: admin@llep.org.uk