Aim
To provide the facilities for skills development to meet the needs of the automotive industry.
The Headlines
Investment: £9.5m
Project Sponsors: North Warwickshire and South Leicestershire College
Start date: September 2017
Status: Complete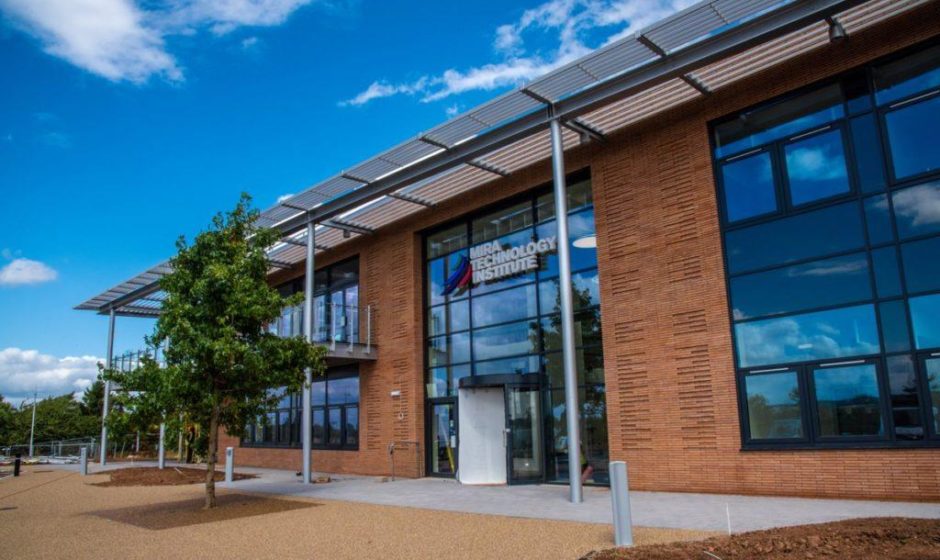 MIRA Technology Institute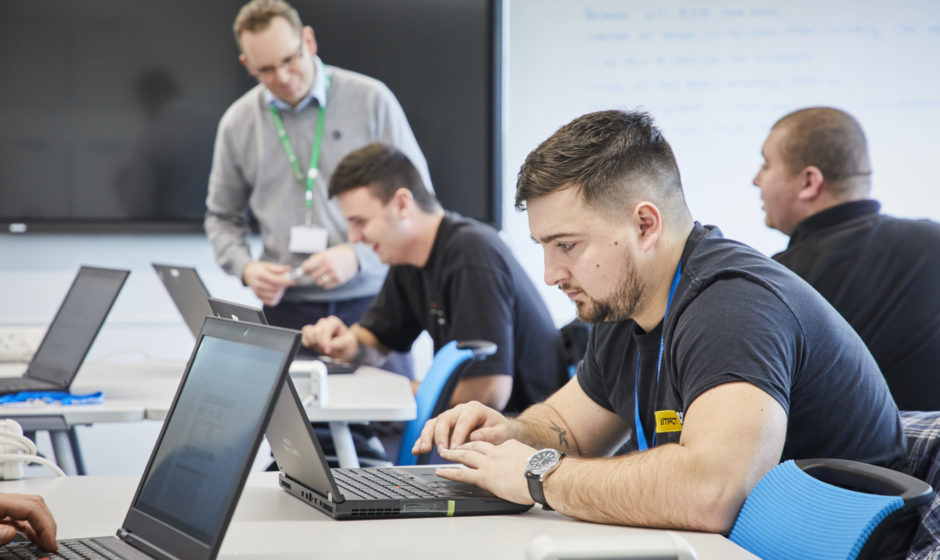 Students in a classroom setting at MTI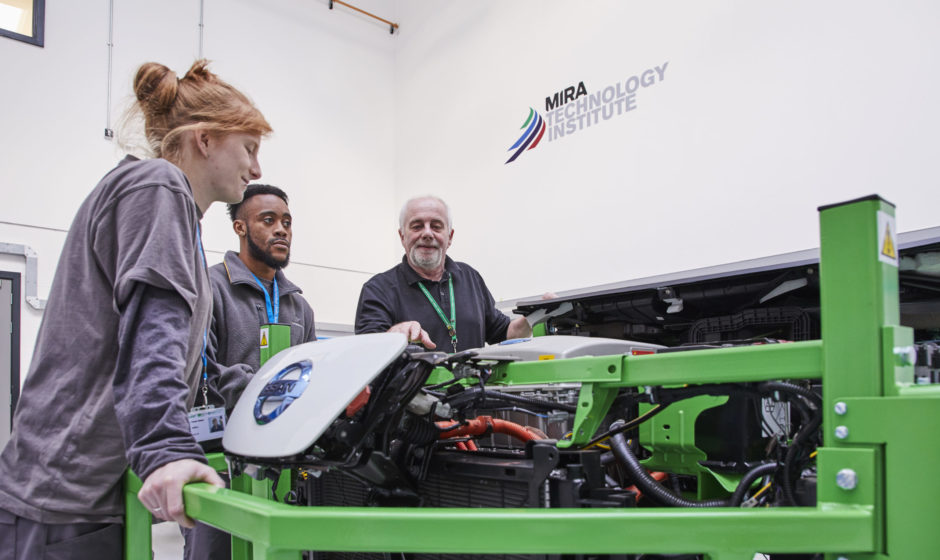 Students work on an engine at MTI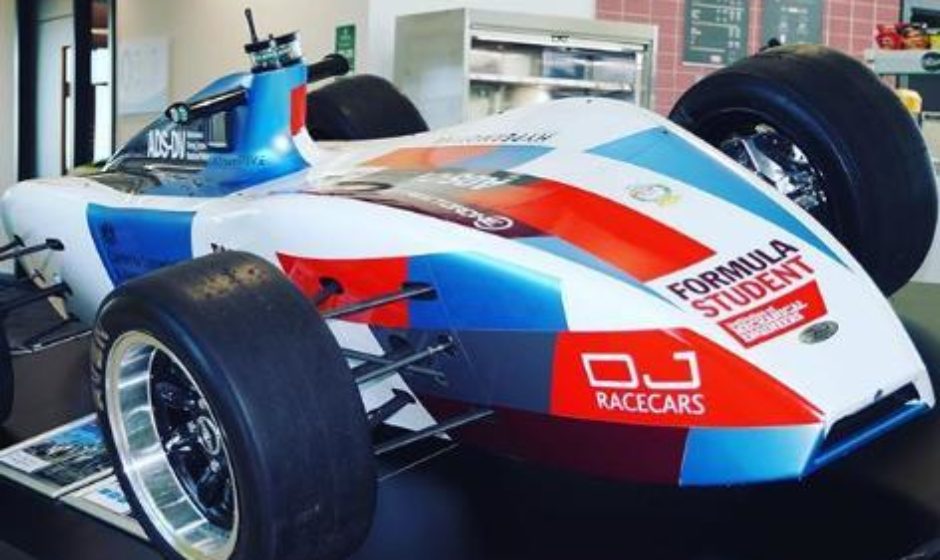 An AI-driven race car, developed by students at MTI
"MTI is an integral part of the long-term planning at MIRA Technology Park, as it will produce a steady stream of highly-skilled automotive engineers for years to come. These individuals will lead the way in automotive engineering, and help to develop new green technologies and artificial intelligence."

– Marion Plant OBE, Chief Executive of North Warwickshire and South Leicestershire College
The MIRA Technology Institute (MTI) is a hybrid building comprising classroom space and workshop/laboratory space. The new facility forms part of MIRA Technology Park located near Hinckley, Leicestershire and Nuneaton, Warwickshire.
MTI provides an essential solution to the skills and jobs needs in the local and regional area, offering around 2,500 training places each year. It delivers bespoke training aimed at the advanced manufacturing and automotive sectors, ranging from day training courses to two-year specialist post-graduate courses.
The location of this new facility at MIRA Technology Park provides opportunities for activity-based learning in a real-world environment, in a centre of excellence for both specialist and industry required skills.
The blend of academic and commercial training gives MTI students a significant advantage in skills development.  The training centre specialises in skill development for the current needs of the industry.
Project Outcomes
New build training/learning floor space – 2,400m²
New jobs – 13
Learners Assisted (in courses leading to a full qualification) – 1,414
Apprenticeships – 110