Aim
To enable faster train travel with track realignment, and improve passenger facilities
The Headlines
Investment: £3m
Project Sponsors: Network Rail
Start date: July 2017
Status: Complete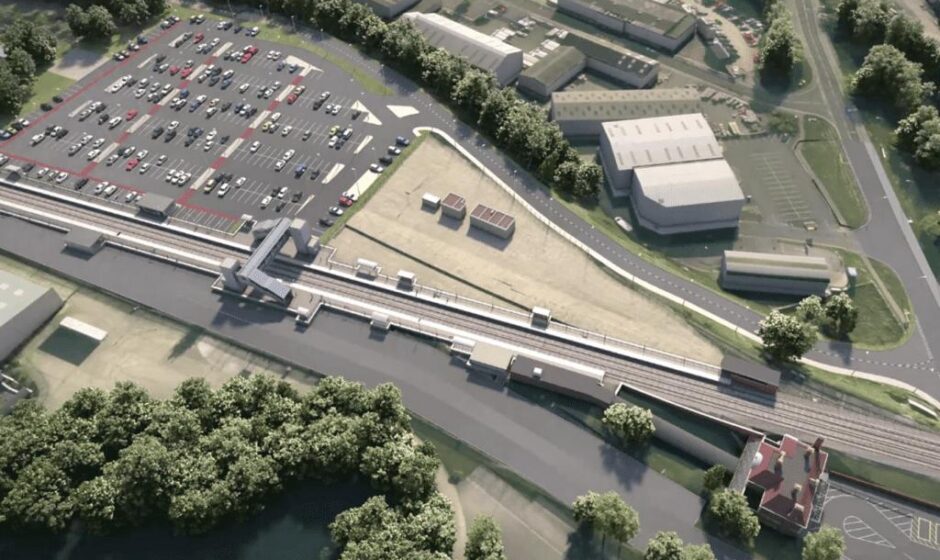 3D model Market Harborough improvements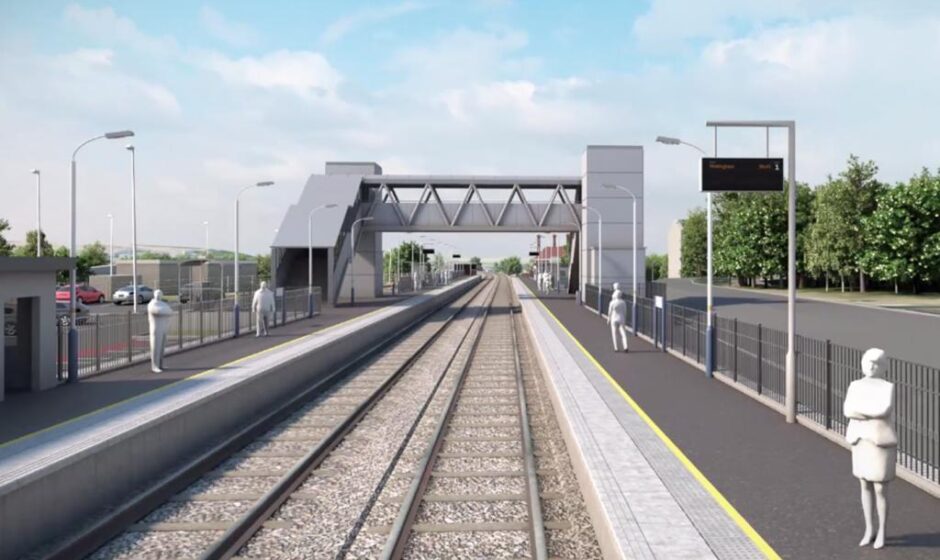 3D model Market Harborough improvements - footbridge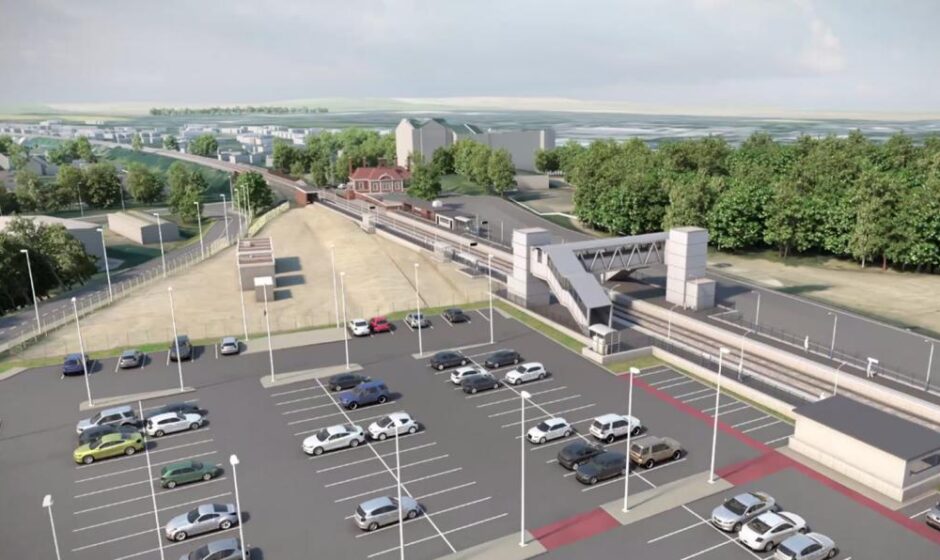 3D model Market Harborough improvements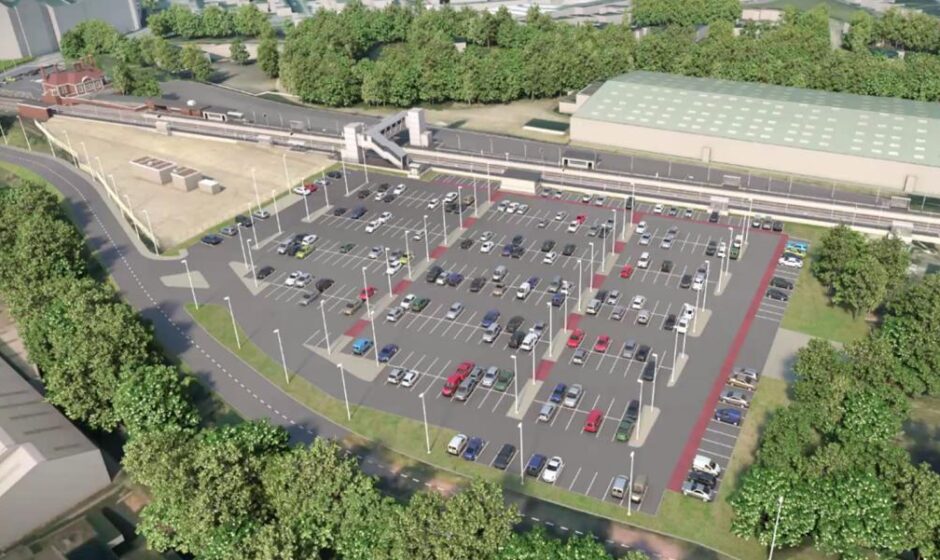 3D model Market Harborough improvements - car park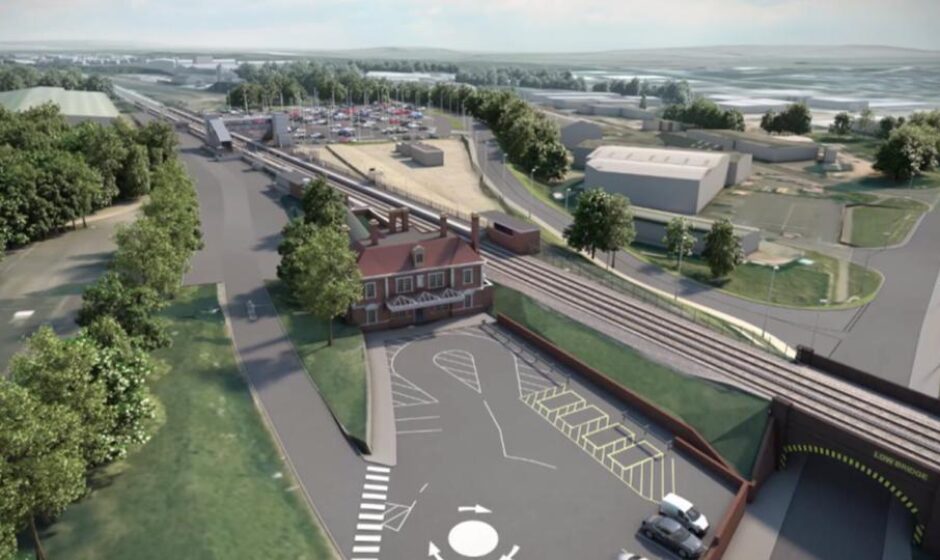 3D model Market Harborough improvements - site overview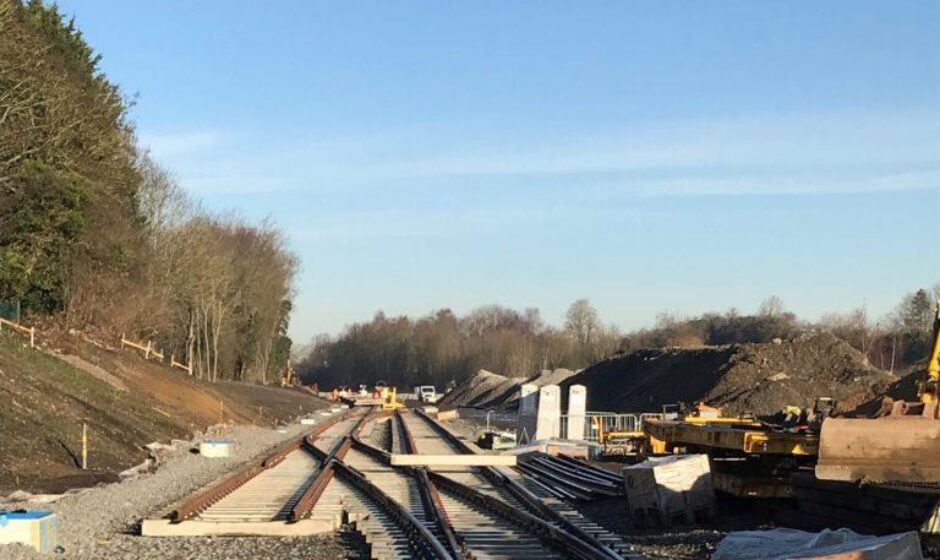 New track being laid at Market Harborough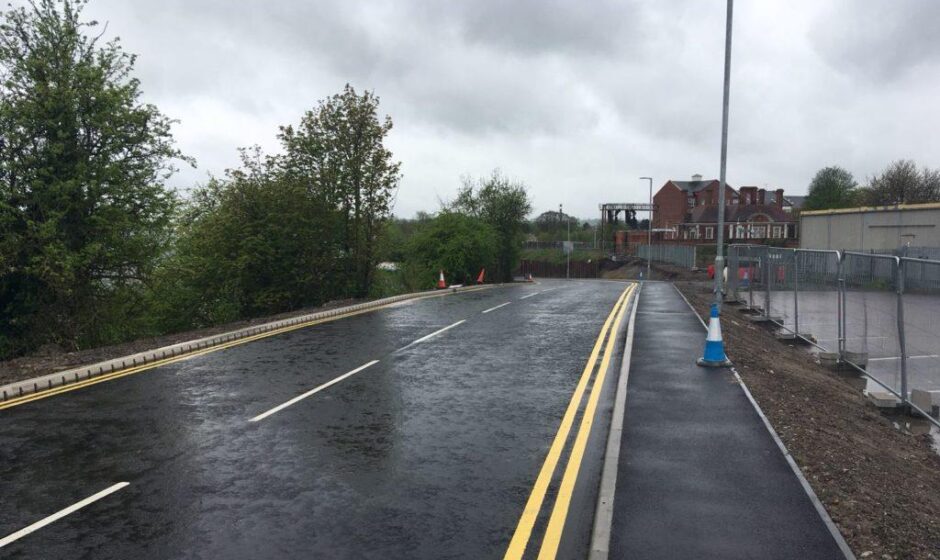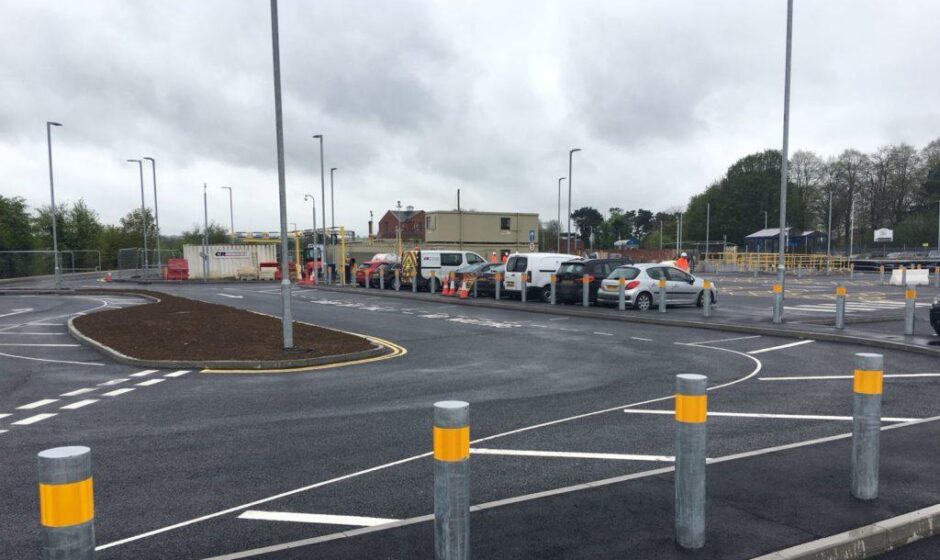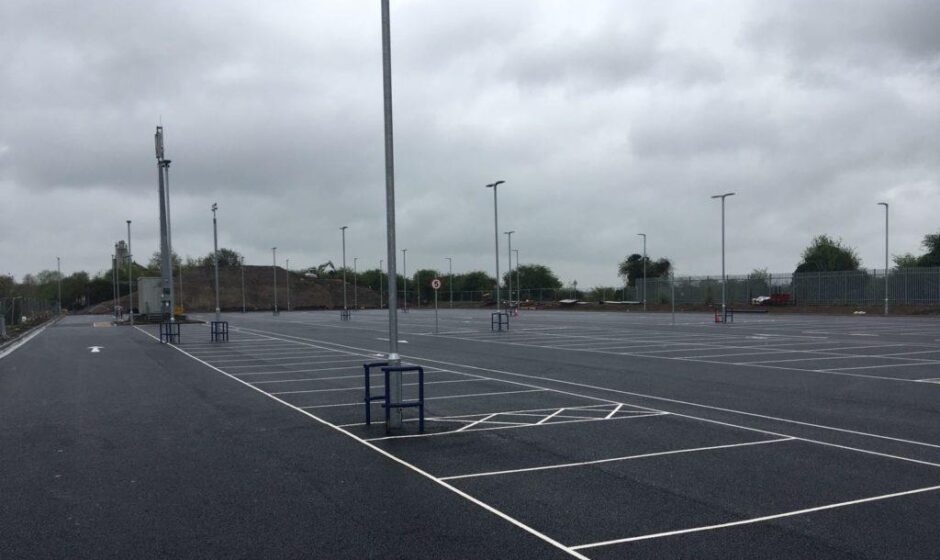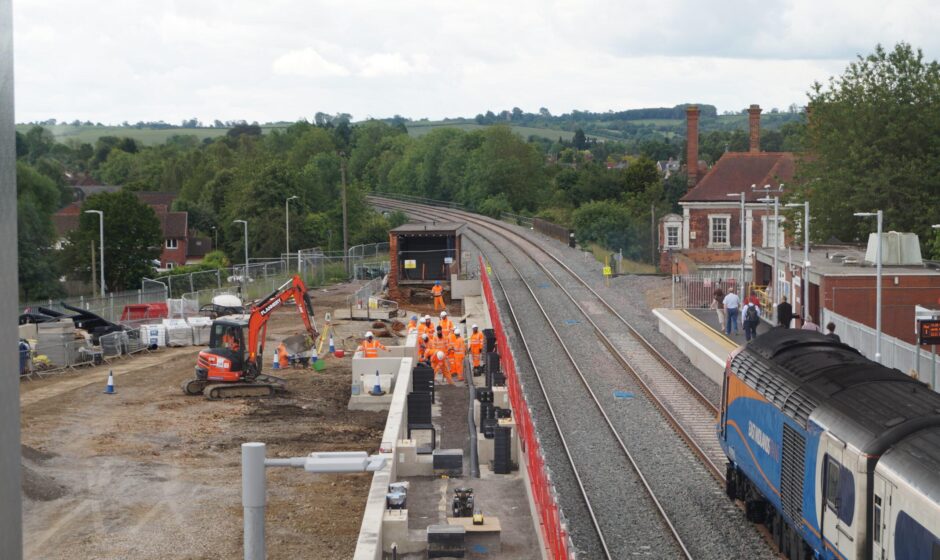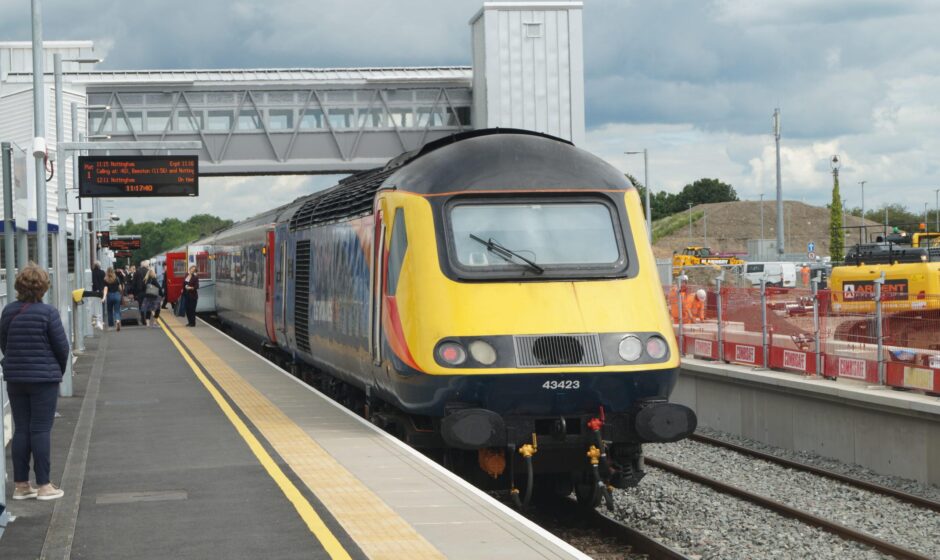 "A new platform at Market Harborough station will allow for longer trains with more seats, reducing overcrowding and improving travel for passengers. This key enhancement is part of the £1.5bn Midland Main Line upgrade, a historic investment in the line which will transform journeys across the region."

– Grant Shapps, Secretary of State for Transport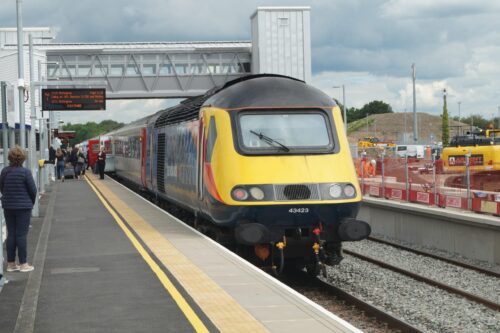 The Market Harborough Line Speed and Station Improvement project is a £54m infrastructure enhancement scheme with £13m being contributed from 3 Local Enterprise Partnerships (LEP), working together; D2N2 LEP (£5m), Sheffield City Region LEP (£5m) and LLEP (£3m) acting as the lead LEP.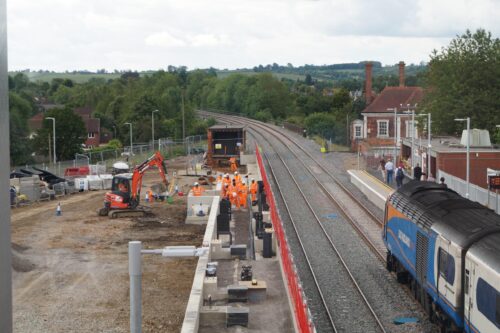 The station has been transformed as part of the Midland Main Line Upgrade, which is the biggest investment into the line since its construction in the Victorian era. Major work has taken place including track realignment, signalling alterations, structures, earthworks and significant station improvements. The track realignment produced a straighter rail line to allow non-stopping trains to travel faster between London and Sheffield.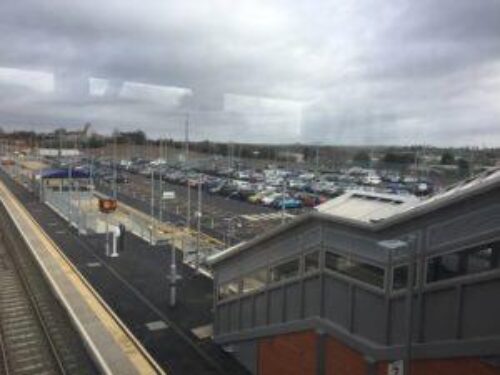 The project also saw improvements to the station facilities including customer toilets, the waiting room on platform one and a secure cycle hub. Also improved access and safety at the station, reducing the gap between platforms and trains, removing the crossing over the railway line and constructing a wide footbridge and lifts across two platforms to improve access.  The car park has also been improved with a new surface and greater capacity.
Project Outcomes
4km of newly laid track
New footbridge with lifts and a ramp
200 additional car parking spaces
New waiting area
Improved journey time for non-stop passenger and freight train services
Improved timetable capacity and flexibility in the Market Harborough area