Aim
To meet the needs of growing technology-based companies by providing innovation facilities
The Headlines
Investment: £2.614m
Project Sponsors: Leicester City Council
Start date: April 2019
Status: Ongoing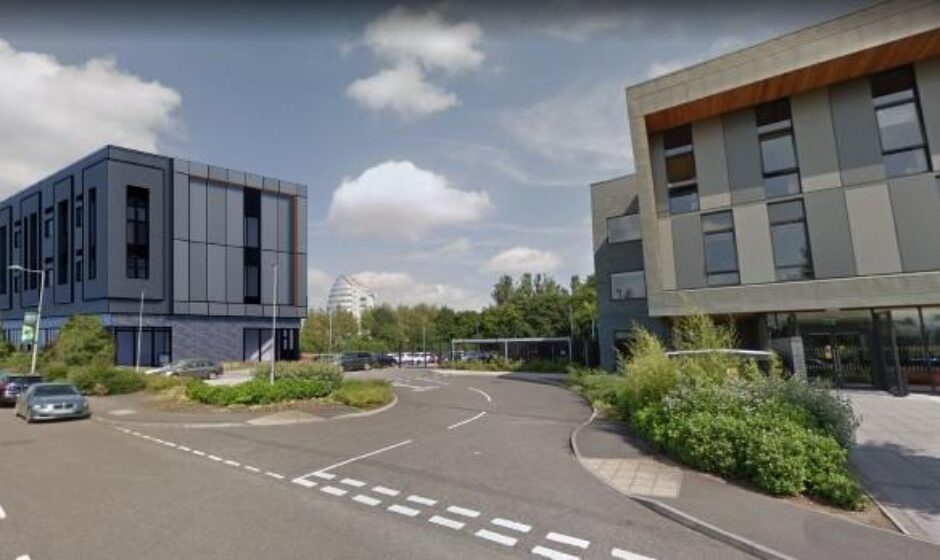 Commercial workspace at Pioneer Park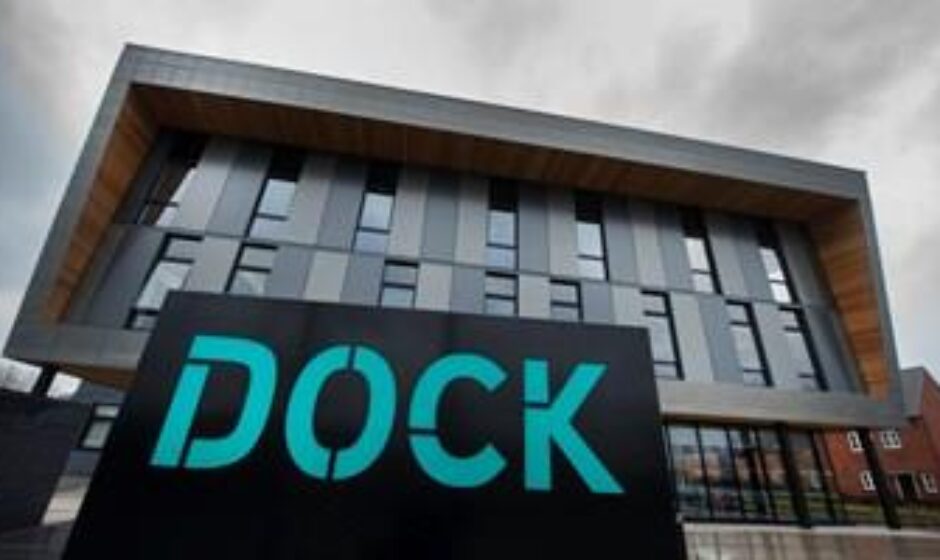 The Dock development at Pioneer Park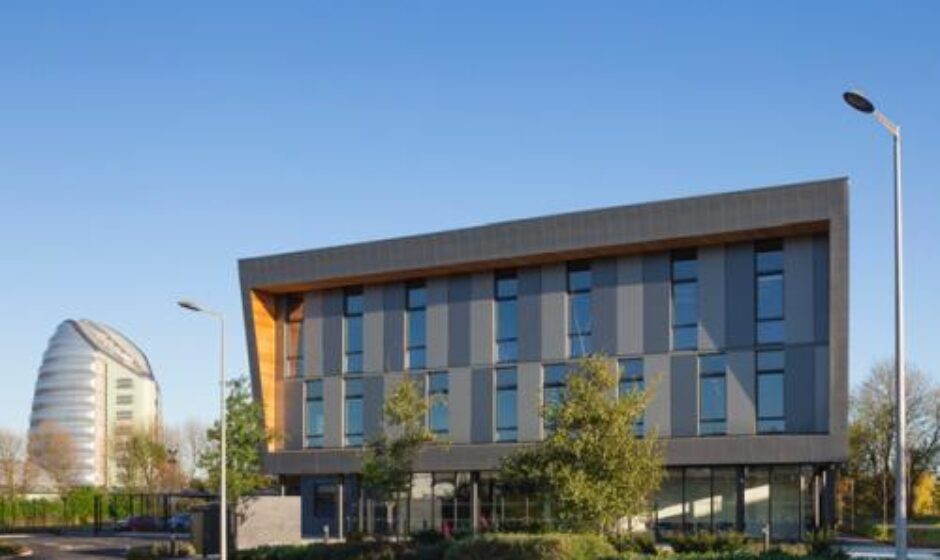 Artist's impression of the Dock 2 development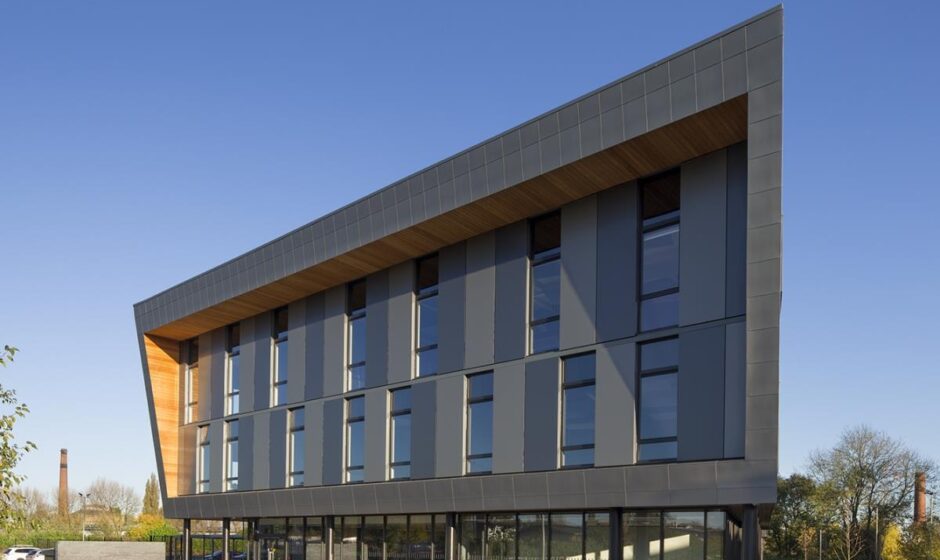 Another angle of the development
 "Over the past six years, we've grown from a team of two to a business employing six people, and we've been supported all the way by the staff and services at Dock. We look forward to moving into our new premises next door and taking our business to the next level."

– Ketan Mistry, co-owner of Renergy Solutions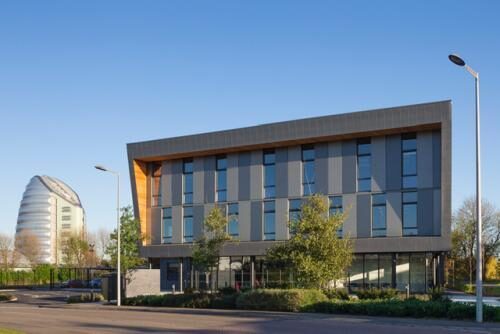 An ambitious next phase of development at Leicester's Pioneer Park, this project builds on the success of 'Dock' – which has provided a base for technology businesses since 2013 – by providing additional and much needed innovation facilities.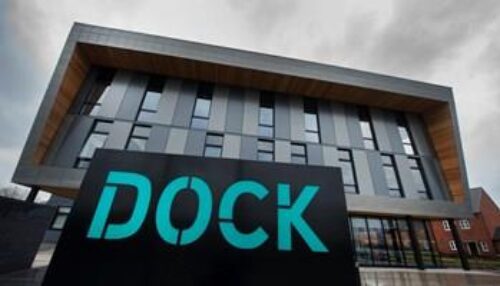 The project will meet an identified need for larger commercial space with supporting office space as part of ongoing support for the growth of technology and knowledge-based businesses in the city.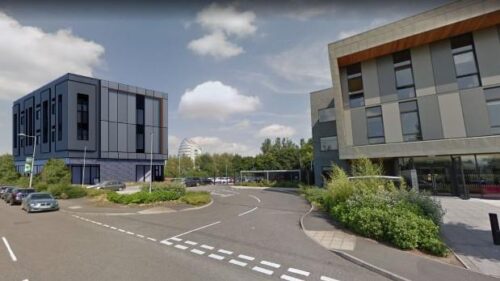 The new centre, which will complement the look and feel of the original building, will be located on a brownfield site between Dock and the National Space Centre.
Pioneer Park is part of the Loughborough and Leicester Science and Innovation Enterprise Zone which aims to help encourage inward investment to the region, promoting confidence in Leicester both nationally and internationally.
Project Outcomes
Creation of new office and commercial workspace – 2453m²
Jobs created or safeguarded – 200
Private sector leverage – £5m
Development of graduate-level jobs and links with higher education
Improved GVA and jobs growth