The onset of the Covid-19 pandemic has disrupted our economy in a manner not previously experienced and its impact on our area will be long lasting and far reaching.
This unforeseen public health crisis has disrupted our lives and businesses in an unimaginable way over the past year. Through the Local Resilience Forum, we have led on the development of plans for our short and long-term economic recovery.
The Economic Recovery Cell, formed of key stakeholders and chaired by the LLEP, developed a three-stage framework for Economic Recovery Planning
Analyse Economic Shock
Create short-term economic recovery plans
Develop longer term economic recovery strategy
The Covid-19 Economic Recovery Action Plan sets out priority actions for recovery during 2021 to be implemented by the LLEP and partners to mitigate against the immediate impact of Covid-19.
The plan was developed according to the following principles:
Using available economic data to inform the plan
Focusing on business and employment support
Recognising where there are opportunities to build back better and respond to emerging local and national priorities.
In January 2021, the LLEP commenced the development of a long-term Economic Recovery Strategy which will incorporate the ambitions contained within our draft LIS, together with those priorities and opportunities emerging from the current crisis.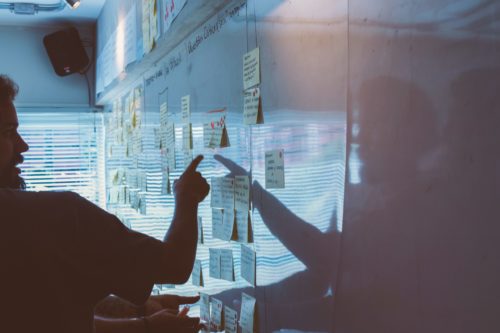 We aim to publish our Strategy by December 2021, and have concluded the evidence review stage to assess the current and future impact of both Covid-19 and Brexit on our economy.
This has been supplemented by a series of 14 stakeholder workshops, attended by 118 organisation representatives. A draft copy of the Evidence Review is available. Please note that this is not the final Economic Recovery Strategy.